Alexander

- Stanford University - Class of 2024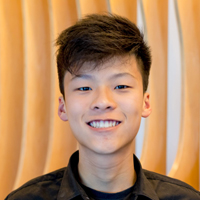 "I hoped my essay would highlight the intensely human element of my journey, which couldn't really be seen through my activities, transcript, or test scores."
Hometown: San Francisco, CA
High School: Public
GPA: 3.98/4.48 (weighted)
SAT: 1570
Major: Computer Science
Extracurriculars: Board member and volunteer for Mission Bit (a computer science education non-profit), fencing club, hackathons, electrical engineering and computer science clubs, summer camp counselor, IT internship, family responsibilities
My family situation affected every part of my academic, social and professional life but it was intangible; it wasn't really an extracurricular or single event, but years of lost experiences and skills compared to my peers because my dad was never really around, and my grandparents couldn't speak English. I had to shoulder more responsibilities at home to help my grandparents take care of me and my two younger siblings.
I went to the most rigorous public high school in my district, and juggled a full AP and Honors course schedule along with family and extracurricular commitments. I always had the mentality of pushing myself as hard as possible to leave no room for regret, and the hard work got me to where I am today. But it caused many stressful nights.
Searching for affordable CS schools
In my search for a college, I was mainly considering two things: graduate outcomes in the computer science field and financial aid. I applied to most of the University of California campuses, the California State Universities, and Stanford because they were affordable for me either as a California resident or low-income applicant, and because they all had good-to-amazing outcomes for Computer Science graduates.
A heartfelt letter in an essay
For my application essay I wrote a letter to my mom, who passed away suddenly when I was eight. She was the parent who cared about my academics and extracurriculars while my dad was the opposite. I hoped my essay would highlight the intensely human element of my journey, which couldn't really be seen through my activities, transcript, or test scores.
In the letter to my mother, I wrote about how, after she passed, I didn't want to do anything but lock myself in my room and play video games all day. I lived on the internet from 4th grade until the end of middle school. I told her that because of that time, I discovered a deep curiosity for computers, everything from what makes them tick to what the future might look like for them, and how I wanted to go to college to transform this passion into something that I can use to give back to our family and wider community.
A mentor and an introduction to Cal
I was fortunate to have a great college mentor who was a rising sophomore at UC Berkeley. I was paired with her through the organization Matriculate, which provides free virtual college advising to low-income students. I met up with her at Cal and we got some boba together and she planned out a day for me to meet some of her friends.
Berkeley was wonderful. It really was my dream school. After my visit, I could see myself studying at the Asian Library late into the night, then hitting up any one of the dozens of boba shops in the area. Stanford was a fun school to fantasize about getting into, but it always felt out of reach. I decided to apply early to Stanford to give myself the best chance.
Everything I had done for my mom paid off
When I opened my decision from Stanford, I just started crying. I was with my two best friends at their house and I hugged my friend's dad. I couldn't fully comprehend everything, but I felt like a weight was off my chest and like everything my mom had done for me and everything I had done for her after she was gone had paid off.
My admissions officer at Stanford wrote a note about how much he enjoyed my essay ("one of the best" he's read in his career).
Berkeley or Stanford?
Until April, I was kind of back and forth between UC Berkeley and Stanford. Berkeley was free while Stanford would cost about $12k/yr. I decided on Stanford when I considered that any loans I'd have to take out would be worth it in the long run, and that I could see myself a lot happier there than at Cal. I liked both schools in terms of academics and location. But the financial aid and the smaller student population at Stanford made me feel I would be better supported, and the name didn't hurt either.
I was prepared to take out a college loan, when the alumni association at my high school provided me with three scholarships covering about 75% of the out-of-pocket costs. I also received a state-funded Horatio Alger Scholarship covering the other 25%. So, I'm going to Stanford on a "full ride."
What I learned
Your essay can make you stand out. I thought that the rest of my application was in line with applications that had gotten straight up rejected from Stanford in the past, so I think it was my essay that made the difference.
Reach out for support. Take advantage of mentorship and support services available to you. Although I might like to think that I'd done everything myself through high school and the application process, I had mentors and friends every step of the way who didn't just support me, but enabled me to become the best version of myself.
My advice
If you would accept -- no questions asked -- as soon as you received an acceptance letter from one school, apply EA/ED. But don't leave the bulk of your work until the last minute. Most of my stress came from doing the majority of the work for my early application in the two weeks or so leading up to the deadline.
Ask trusted friends and mentors to edit your essays! They might have insights and advice that you wouldn't otherwise see.
How CollegeData Helped Me on My Road to College
CollegeData helped with college research and helped me estimate my chances of admission. CollegeData helped put all of the information I was looking for about colleges in one place, and was my main supplement as I corroborated current students' experiences and otherwise did research online.
Read More Student Stories:
| | | |
| --- | --- | --- |
| | Toran - Pomona College "Colleges won't look for you: You need to do the work and the research." | |
| | Ella - Occidental College "I worried that my peers would find my schools 'unimpressive'— and that I was cheating myself by not applying to the Ivy League schools I had once dreamt of." | |