A Fall Get-Into-College Plan for Junior Year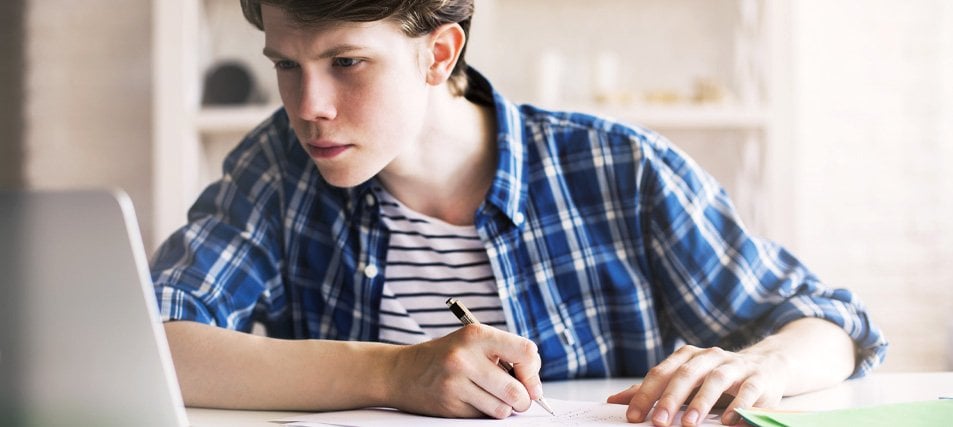 Your junior year of high school is an important year because it's the last full year of high school colleges evaluate. Here is a junior year college checklist and some key things to do this fall to get ready to apply to college next fall.
1. Continue to do well and challenge yourself in all of your classes
One of the best tips for junior year is to challenge yourself academically. When colleges evaluate your application, they consider the strength of curriculum on your transcript. They want to see that you took advantage of the variety of courses available to you and did well in them. Make sure your class schedule junior year includes some honors or AP courses in subjects in which you excel.
2. Commit to and show initiative in activities outside the classroom
Your activities outside the classroom can help colleges see what talents, expertise and interests you have beyond academics. Focus on one or two activities that genuinely interest you and through which you can demonstrate initiative, commitment, accomplishment and leadership. Many colleges consider the quality and depth of an applicant's extracurricular activities over the number of activities on their application.
3. Meet with your counselor to discuss college planning
If you haven't met with your high school counselor yet — or not in a while — it's time to schedule an appointment. Your counselor can recommend colleges that might be a good fit for you, provide information about local and state scholarships and admission tests, and help you manage junior year. See more ways to Get Help from Your College Counselor.
4. Take SAT and ACT practice tests
Although many colleges have made submitting test scores optional, you might consider taking the SAT or ACT. Strong test scores can help your application stand out at colleges that consider them. As you research colleges, be sure to review any college's test acceptance policies, so you can plan accordingly. A good way to begin to prepare for the SAT is to take the PSAT. Many students take the PSAT at their high school in the fall of their sophomore or junior year. A practice test for the ACT is the PreACT. Your school may or may not administer the PreACT. If you have not taken either of these tests, free practice ACT and SAT tests are available online. Use your practice and pre-test results to help you decide which test to focus on and to plan your test prep.
5. Attend college fairs and college presentations
Whether you attend virtually or in person, college fairs and presentations are great opportunities to learn about schools and connect with admissions reps. Check college websites for information about virtual student panels, guided tours, or webinars for students and parents, or visit the website of the National Association for College Admissions Counseling (NACAC) for a list of upcoming college fairs.
6. Review college financing plans with your parents or guardians
Be sure to talk with your parents about how much they can afford to pay for college and how much financial aid, loan, or other sources you might need to finance your education. Keep these amounts in mind as you research colleges. When looking at college costs, make sure you are looking at the college's average net price, not the college's total cost of attendance. Net price is what you and your family might pay after financial aid has been deducted.
7. Research colleges online and start your preliminary college list
You can find out a lot about colleges by spending time on their websites as well as their YouTube and social media channels. Many colleges offer virtual and in-person campus tours and webinars hosted by admissions staff, current students and faculty. One of the best places to begin your research is with CollegeData's college profiles, which feature data on more than 2,000 four-year colleges. To find the college profile of a college you're interested in, look it up with College Search.
Keep these important tasks on your radar and accomplish as many of them as you can junior year. You'll be glad you did when senior year rolls around. We wish you great success on your path to college!