SAT Testing Updates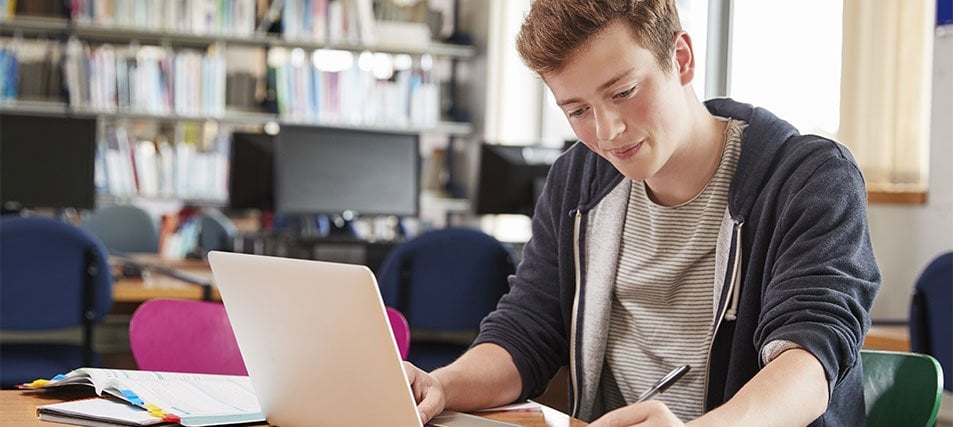 The COVID-19 pandemic continues to make taking the SAT unpredictable. Here's an update on the SAT testing landscape as of April 2021.
Trying to make your SAT testing plan? We've put together recent information about the SAT, including current and proposed test dates for 2021-2022, registration deadlines, and other developments .
SAT Essay and SAT Subject Tests Discontinued
The College Board, which administers the SAT and PSAT, will no longer offer the essay section of the SAT or the SAT Subject Tests after the June 5, 2021 test administration. According to the College Board's blog, it made this change to reduce demands on students preparing for college. It also stated that students can sufficiently demonstrate subject-matter expertise in the Advanced Placement exams and writing skills in the SAT's Writing and Language portion of the test.
If you registered for the SAT with Essay for the May 2021 or June 2021 test administrations, you can still take the SAT Essay or forgo the essay portion and receive a refund.
If you are registered to take an upcoming SAT Subject Test in the U.S., the College Board will automatically cancel your registration and refund your fees. Students who are taking SAT Subject Tests outside the U.S. will be able to take the tests through the June 4, 2021 administration, or obtain a refund.
Colleges may accept, or even require, Subject Test and SAT Essay scores from tests taken through June 4, 2021. Be sure to check with your college's admissions office about its score submission requirements and policies.
UPCOMING SAT TEST DATES
Registration for the fall 2021 and spring 2022 SAT will open in June 2021. Here are upcoming and estimated test dates and registration deadlines.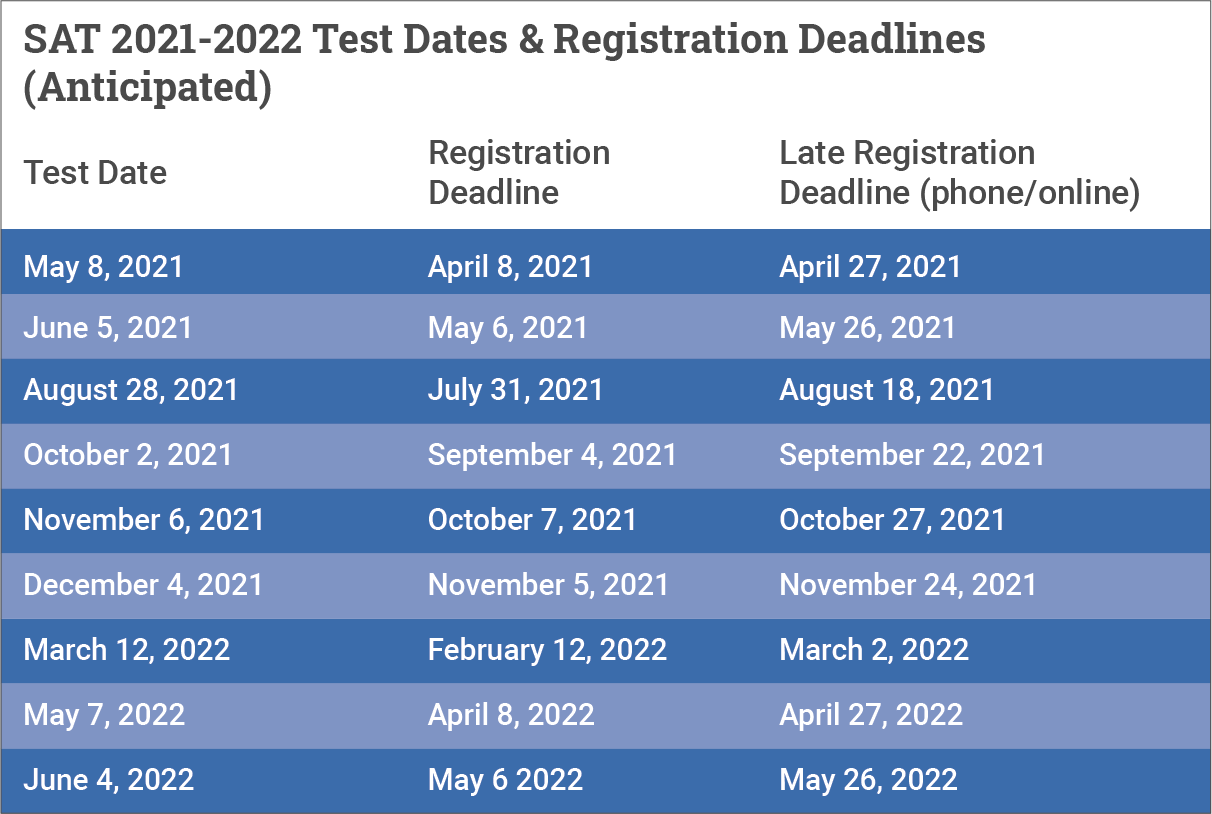 HOW TO RESCHEDULE A SAT REGISTRATION
Test center capacity may continue to be limited in certain areas due to social distancing guidelines and unexpected closures of test sites due to COVID-19. If you are unable to register for a specific test date, the College Board is advising students to select another location or another administration date.
If individual SAT test centers close due to coronavirus or other issues, updates will be posted to the College Board's Test Center Closings page. Students should also continue to check the College Board website and its Coronavirus Updates page for information.
SAT FEES AND FEE WAIVERS
Through June 25, 2021, the College Board is waiving the $30 fee it normally charges students for rescheduling test dates. If you were issued a fee waiver for a test that was later cancelled, the fee waiver will be credited back to your account, so you can use it for another test. Fee waivers will continue to be available to students who cannot afford to pay the SAT registration fee. Visit the College Board website for details about obtaining and using fee waivers.
TEST PREP RESOURCES
College Board and Khan Academy® will continue to provide free SAT prep resources online, including full-length practice test
SAT Registration Tips
It's important to register for the SAT as soon as possible. That way, if a test date is cancelled after you register, you will have access to the latest information from the College Board and have time to reschedule your test. Here are some tips for registering for the SAT.
Register online. Registering on the College Board website is the fastest and easiest way to register. From your online account you can print your admission ticket, make changes to your registration, and view your scores as soon as they are available.
Decide if you want to receive mail from colleges. If you enroll in College Board's Student Search Service, you'll receive mail from colleges looking to recruit students, as well as from scholarship providers and test prep companies.
Pay your fees or apply for a fee waiver. Fees for the 2021-2022 SAT are $52. Fees include the cost of sending your scores to up to four colleges (additional colleges are $12 each). For a complete list of fees, as well as more information about registration, fee waivers, and the test itself, visit the College Board.
Submit a photo. You must submit a photo of yourself with your SAT registration. You'll find the complete photo submission guidelines on the College Board website. If your photo doesn't meet the requirements, you may not be allowed to test.
Test-Day Requirements
All students and staff will be required to wear a mask or protective face covering during the entire test. Students won't be allowed in the test center without a mask.
Students will be seated at least six feet apart during testing.
Students will be asked COVID screening questions prior to entering the test center or testing room.
Students who do not adhere to these requirements may be dismissed from the test center and in such case will not receive a refund or have their test processed and scored.


Your SAT Scores and Score Reports
Your test scores will be available online about two to three weeks after you take the test. About 10 days after all your scores have been released to you, they'll be sent to your colleges. Your score report will include your combined score and your scores by test section. With College Board's Score Choice, you can send only your best scores from a single test date to your colleges. For more information about Score Choice, visit the College Board.


COLLEGES ARE BEING FLEXIBLE WITH TEST SCORES
Registering for and taking the SAT may continue to be unpredictable, but keep in mind that a record number of colleges will be test optional for the 2021-2022 admissions year. Others are continuing to be flexible with test-score submission deadlines. Be sure to confirm testing requirements for any college you're applying to.